Short Forestry offers a wide variety of resource management services. From helping large ski resorts such as Vail and Keystone develop vegetation management plans to offering simple land management solutions for private land owners, Short Forestry has years of experience in offering common sense solutions to your resource management needs.
Land Management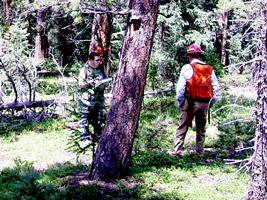 Sustainable land management practices have always been important, a fact that has become especially apparent in recent years. Working with your land in a responsible way is important for businesses and land developers as well as private landowners. Short Forestry has the expertise to advise you in how to utilize your land to its fullest potential and the best options for ensuring compliance with state and national regulations.
Whatever your need is, Short Forestry excels at working with public and private landowners to develop management plans. We work closely with our clients to ensure that every option is explored no matter how large or small the property. We have over 30 years of experience in natural resource management, let us help you make the most of your land.
Land Management Plan development
Multiple Use management:
-Wildlife
-Recreation
-Forest Management
-Watershed Management
Environmental compliance
Forestry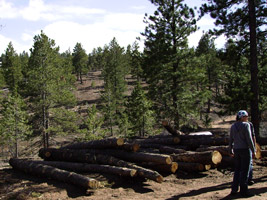 Short Forestry is able to offer solutions for all of your forestry management needs, whether you are looking for a timber value estimate or a management plan. Short Forestry offers the following Forestry services:
Timber volume and value estimation
Forest inventories and vegetation surveys
Forest Management Plan development
Reforestation and stand improvement assessments
Forest health assessments and management options
Timber sale and service contract administration
Environmental Analysis
Short Forestry has over 25 years of experience with National Environmental Act, National Forest Management Act and Endagered Species Act analysis and legal defense. We offer complete environmental analysis services:
Federal and State environmental analysis and planning
Compliance monitoring